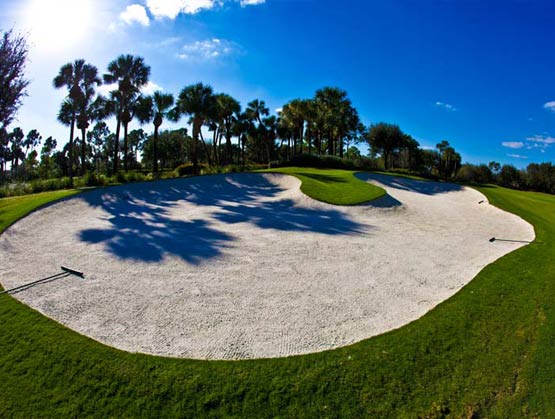 So often a golf course's design is either so artistically bent, or so ridden with difficulty, that it derails the public course's success or confounds the private club's membership. But Kipp Schulties' designs are fluid enough to shift with the necessities of the project and the goal of the developer or club membership.
In building a new golf course, or renovating an existing layout, Schulties first looks at the project as a business venture. Working with the owner or members, he determines the market that is being targeted — private, public, resort or real-estate related facility, and the type of golfer — then shapes his design to meet the client's wishes.
Schulties, who holds a master's degree in business administration from the University of Miami as well as a bachelor's degree in civil engineering from Purdue University, understands he is building a golf course not for personal accolades but for the business plan of the owner. Thus, responsible project management is as important as the design itself.
Drawing on experience gained from working in the field since 1992 and operating his own firm since 1997, Schulties combines the best aspects of classic designs with the pizzazz made possible by modern construction equipment and methods.
As a golf course architect, he is an artist, first and foremost. He might incorporate into his designs: Alister Mackenzie-style bunkers that flash sand to the horizon line and add style and drama to flat sites; or fairways that fall off to the left and right, much like Donald Ross-type greens; whatever is best for the particular property and potential golfers. If constrained by land, or by an aging corps of golfers who have trouble getting loft to their shots, he can design "containment" fairways to push golf balls to the center. If unconstrained by land and targeting low-handicap golfers, his fairways will be wider, allowing drainage — and shots — to fall off toward the rough.
Most of all, he is a modernist, favoring: large, gently moving fairways; dramatic bunkers, particularly close to the greens; and intriguing tee placement, where angles are the key to setting up a challenging layout of bunkers, water and other hazards.
With all the talk of designing golf courses long enough to accommodate modern golf balls and equipment, Schulties feels a 7,500-yard golf course is not an absolute necessity. Rather, a shorter layout demanding accuracy can be every bit as challenging.
The former collegiate golfer appreciates shot value and playability, knowing what is too difficult, too easy, or what's on the edge, on the envelope of playability.
Every golf course architect declares they will fashion a golf course challenging to low-handicappers but playable to high-handicappers. Schulties promises, then delivers, a course that is challenging but fair, erring on the side of playability.