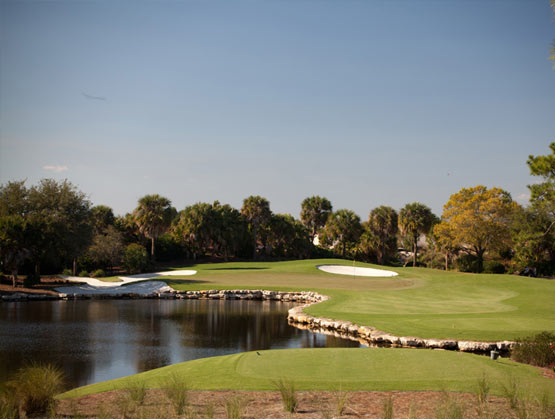 "Property is a blank canvas upon which you shape a vision." A golf course should be an enhancement or extension of its initial setting. Just as a sculptor says the sculpture is in the raw stone simply waiting upon the sculptor to chip away the excess, so is the golf course in the raw property. When designed properly, the course is part of its setting such as a waterfall is part of a stream or a valley is part of a mountain range.
Balance is the key to maintaining the level of responsibility owed to the environment. The perfect balance is achieved when a playable, challenging and rewarding course is set forth with in the confines of the setting. In keeping with this goal, the course should retain as much of the original landscape as possible. It should be ecologically balanced with a variety of indigenous plants.
However, there will be changes to the face of the natural setting. For example, when developing a course in a desert, there is the drastic change from sand to grass. When developing on a plain, it is most certain that some mounds or hills will be developed. The key is not to over develop.